You can find the Haslewey Hair Design Studio within our community centre. Our expert team of hairdressers use the latest techniques to keep your hair looking fabulous.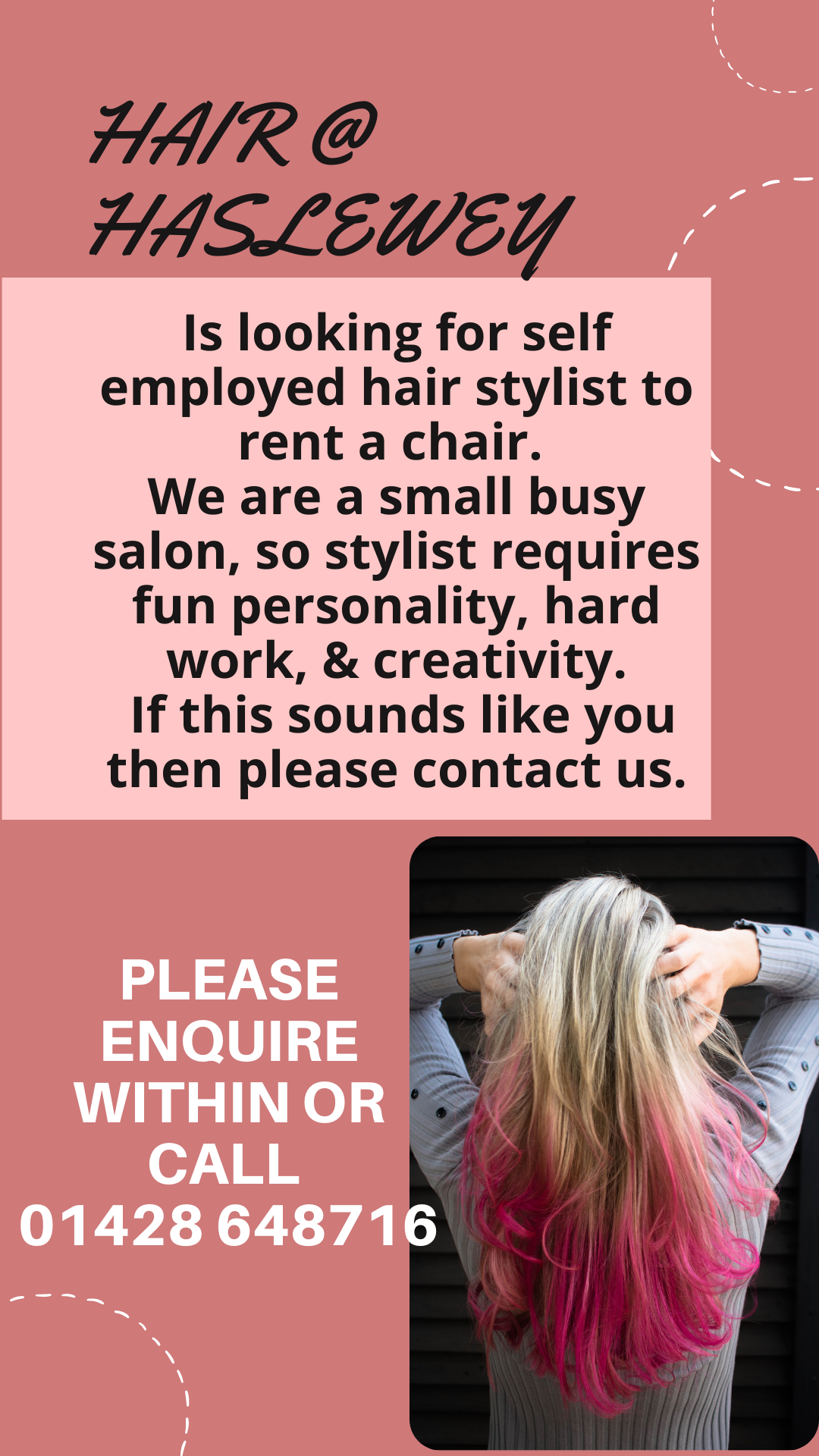 We offer several services, including blow dry, ladies' and men's cut, children's cut, tint and much, much more.
If you would like to know more, please see our list of prices and full services below.
| Service | Price |
| --- | --- |
| Men's Cut (Dry) | £17.50 |
| Children Under 11 Cut | £17.00 – 24.20 |
| Shampoo & Set | £23.70 |
| Shampoo & Blow Dry Short | £24.20 |
| Shampoo & Blow Dry Long | £28.00 |
| Shampoo Only | £9.70 |
| Ladies Cut (Dry) | £26.40 |
| Ladies Shampoo & Cut | £29.70 |
| Re-Style | By quotation |
| Cut Shampoo & Set | £41.80 |
| Cut Shampoo & Blow Dry Short | £43.90 |
| Cut Shampoo & Blow Dry Long | £46.80 |
| Perm, Cut, Set or Blow Dry | £77.50 |
| 1/2 Head Perm | £66.50 |
| Full Head Tint Inc. Set or Blow Dry | £66.50 |
| Full head Hand Woven Foils (Inc. Set or Blow dry) | from £96.30 |
| 1/2 Head Hand Woven Foils (Inc. Set or Blow Dry) | £84.70 |
| T-Section (Inc. Set or Blow Dry) | £75.90-£78.70 |
| Flashes and Fashion Colours | By quotation |
| Demi-Glossing (Inc. Set or Blow Dry) | from £61.00 |
| Conditioning Treatment | £7.70 |
| Column 1 Value 22 | Column 2 Value 22 |