Haslemere Scarecrow Competition
Promoted and organized by Rotary Club of Haslemere in conjunction with Pact Coffee.
The organizers are offering two entry types for the same competition. For only £6 entry fee, you can either use all your own materials or collect 3 Hessian Sacks and a bag of straw from Haslewey on Saturday or Sunday (May 1st or 2nd 2021 between 10 am and 3pm). All proceeds will go to local Rotary charities. (Currently Locals Food Banks and Haslemere Stroke Club). We would like you to create a fun scarecrow of a theme of your choice, but ideally to make people smile. Then place him/her in front of your house as part of Haslemere Festival.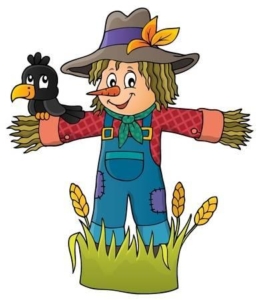 ALL pre-judging will take place virtually. Please take a picture of your creation on your phone and email ONE photo to scarecrow@haslemere.com as early as possible but before 20th May. Please include the name of your creation, your family name and address and best contact details. Judges will visit those selected over the weekend of Saturday May 22nd and Sunday May 23rd. The twelve finalists will be asked to bring their scarecrow to Lion Green on Sunday May 30th where the final judging take place alongside the schoolchildren`s scarecrows by the well-known novelist Julia Donaldson and Michael More-Molyneaux the Lord Lieutenant of Surrey. Prizes will be awarded for the most innovative and fun scarecrows placed first, second and third. To select and purchase your tickets https://fixr.co/organiser/rotaryhaslemere
To view photos already received https://www.rotary-ribi.org/clubs/page.php?PgID=835017&ClubID=1454